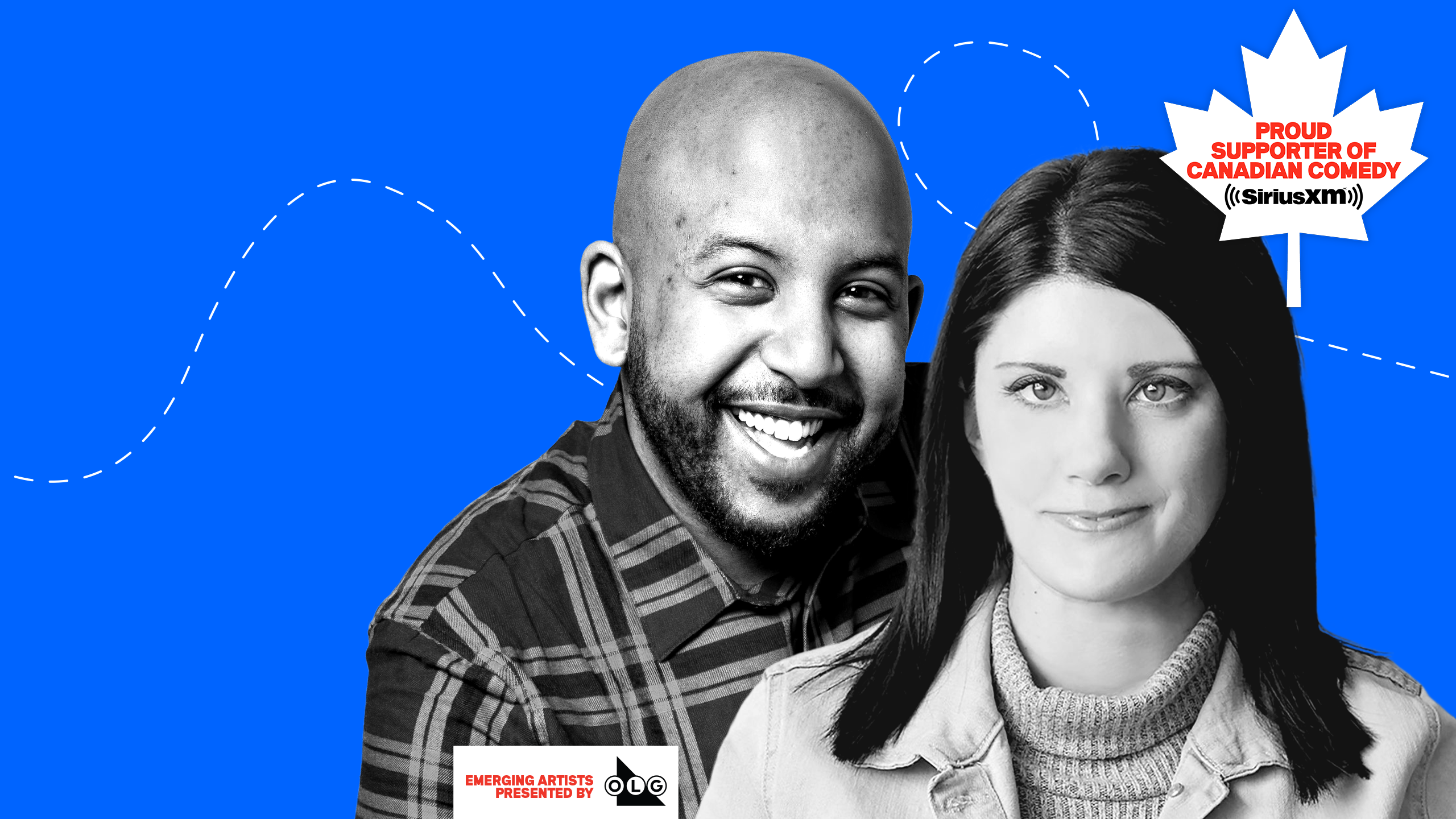 Double Threat: Courtney Gilmour & Hisham Kelati
Venue
Courtney Gilmour is one of Toronto's most unique voices and sought after comedy talents, named by NOW Magazine as "one of the top 10 stage artists to watch". She delivered a breakout performance at the 2017 Just For Laughs Festival in Montreal by winning the Homegrown Comics Competition and filming a set for Kevin Hart's LOL Network. Courtney's victory at the 2017 Just For Laughs Homegrown was the first by a female comic in the 19 year history of the event. In 2018 she topped it with televised performances at CBC's Winnipeg and Halifax comedy festivals, as well as a triumphant return to Montreal to tape a set for The Comedy Network at Just for Laughs. Courtney was one of the 42 at Toronto's JFL42 festival two years in a row with her own run of headlining shows and in April 2019 she wrapped a hugely successful tour as part of the Just For Laughs Roadshow. She returned once again to Montreal for another round of Just For Laughs shows including a televised performance on The Howie Mandel Gala airing on The CW Network. Her solo Fringe show "'Congratulations!' Stories of Achievement, Embarrassment, & Self-Worth" debuted at the Toronto Fringe Festival in summer 2019 and was met with sold out shows, glowing reviews from press outlets city-wide, as well as multiple awards including Best of Fringe and Patrons' Pick, earning her three extra performance runs. The show is in the works for becoming a published book. She has written for and made appearances on The Beaverton, CBC's The Debaters, and CBC'S Humour Resources alongside Jon Dore and Sarah Silverman, and most recently Courtney can be seen on the 2022 season of "Canada's Got Talent" on City TV! You can catch her touring around the country with Yuk Yuk's Comedy Clubs and heard regularly on SiriusXM and CBC LOL. Courtney's warm, accessible, and intelligent brand of stand up has made her a hit with audiences nationwide. Courtney has exciting TV projects coming up in 2022 so stay updated with her socials to catch where she'll be next!
Hisham Kelati is a Toronto-based stand-up comic and comedy writer, known for his vivid and engaging storytelling.
He's performed on festivals like Just for Laughs Montreal (New Faces 2019), Just for Laughs Toronto, Sled Island, Toronto Sketchfest and CBC's Accent on Toronto.
He's also opened for SNL's Chris Redd and WTF Podcast host Marc Maron, was a writer on CBC's hit sketch show TallBoyz, can be heard on CBC The Debaters and can be seen on CTV's The Stand Up Show with Jon Dore and CBC's New Wave of Stand-up.
In 2019, he was nominated for Best Taped Performance at the Canadian Comedy Awards and won Host of the Year at the Toronto Comedy Awards, and most recently his debut stand-up comedy album "Tigre King" was nominated for a Juno for Comedy Album of the Year 2022.