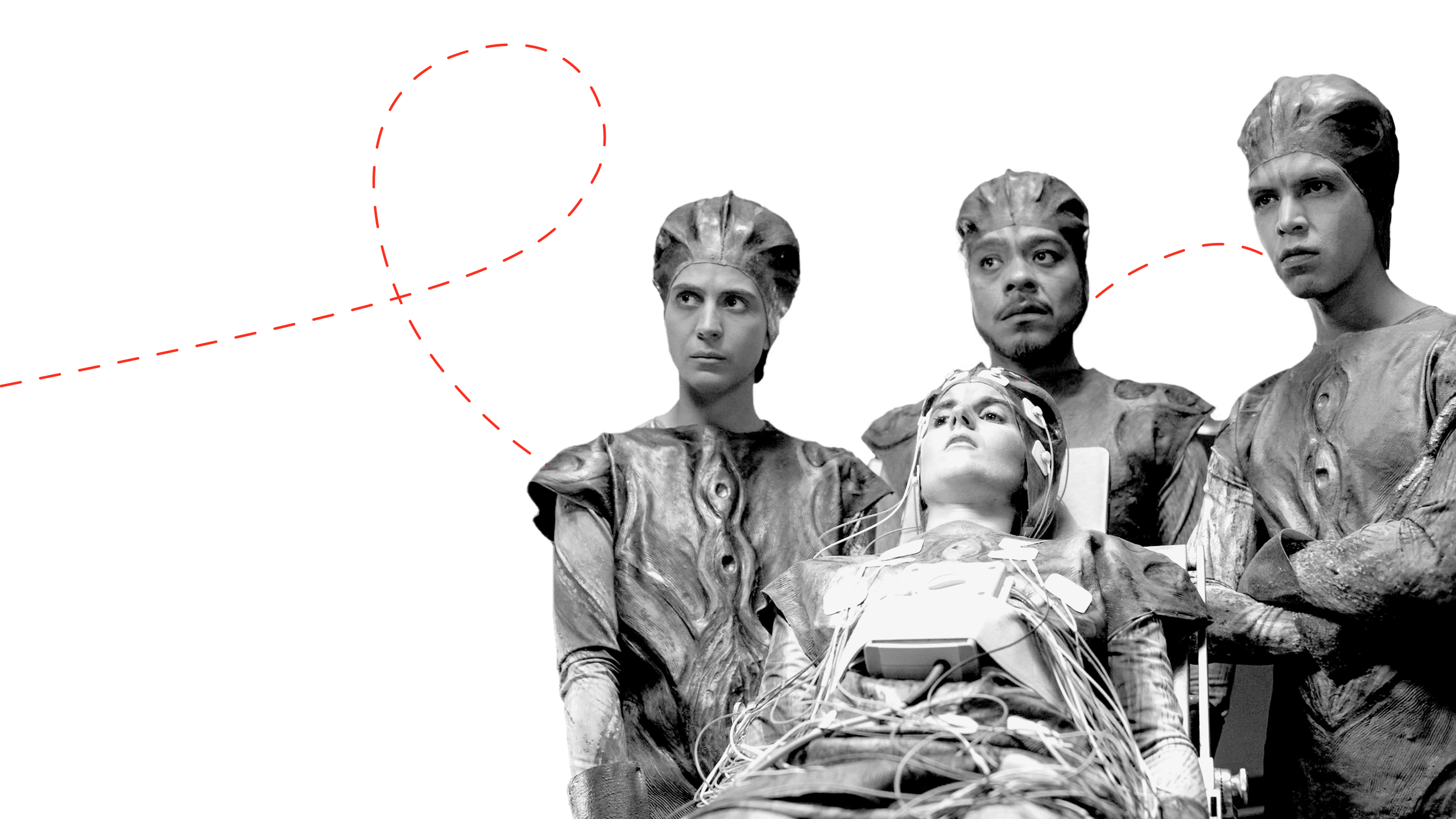 HBO's "Los Espookys" Season 2
Sneak Peek and Cast and Creator Panel
Venue
** Panel conducted in English language **
Join us for an advance screening of episode 2 and more sneak peeks from Season 2 of the highly anticipated, critically-acclaimed HBO comedy series, Los Espookys, hailed by Vanity Fair as "bilingual genius." The series follows a group of friends who turn their shared passion for horror into a peculiar business, providing horror to clients who need it, in a dreamy Latin American country where the strange and eerie are just a part of daily life.
Following the screening, we'll hang out with the co-creators, writers, executive producers and stars of the show, Fred Armisen, Ana Fabrega and Julio Torres as they discuss the upcoming season, reveal behind-the-scenes stories and answer your questions about what "espookys" them the most.
The series returns to HBO & HBO Max in the U.S. and CRAVE in Canada on Sept. 16.
Season two of LOS ESPOOKYS is created by Fred Armisen & Ana Fabrega & Julio Torres; executive produced by Lorne Michaels, Fred Armisen, Ana Fabrega and Julio Torres along with Broadway Video's Andrew Singer and Alice Mathias; co-executive produced by Nate Young; produced by Sharon Lopez and Andy Garland. Produced by Broadway Video, Antigravico and Oscar®-winning Chilean production company Fabula. Written by Julio Torres, Ana Fabrega, Bernardo Britto and Mara Vargas Jackson. Directed by Ana Fabrega and Sebastian Silva.
Moderated by Richard Crouse
JFLTO Digital
Powered by Buy your tickets
IN VENUE: Time indicated corresponds to venue's local time.
4:00 PM
Toronto, ON
Jane Mallett Theatre